Good Design Award (Japan) 2017
The most prestigious and influential award in Asia and the world.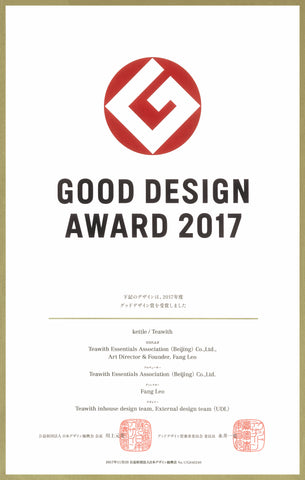 Red Dot Award Best of the Best (Germany) 2019
Only the most visionary works with the highest distinction can be awarded with the Best of the Best Award.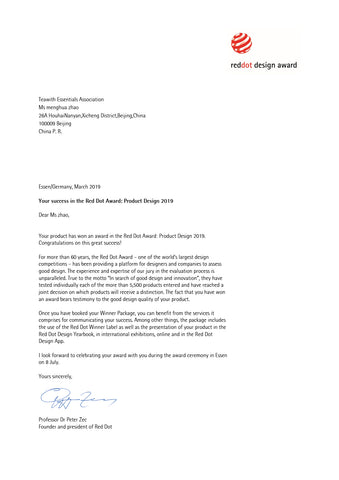 iF Design Award (Germany) 2018
Known as the "Design Oscar" and won its global fame for the concept of "independence, rigor and reliability".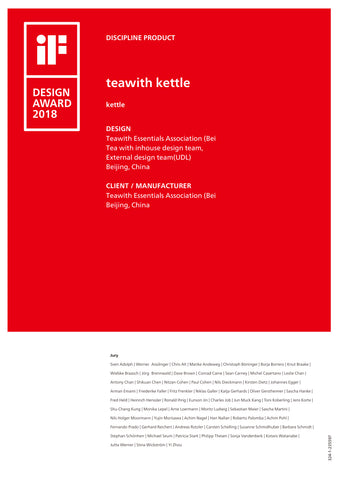 The Golden A' Design Award (Italy) 2019
The biggest international design award who defines itself as "Collaborative, Innovator, Smart, Fair, Scientific, Thoughtful, Munificent, Beneficial, Philanthropic and Beautiful".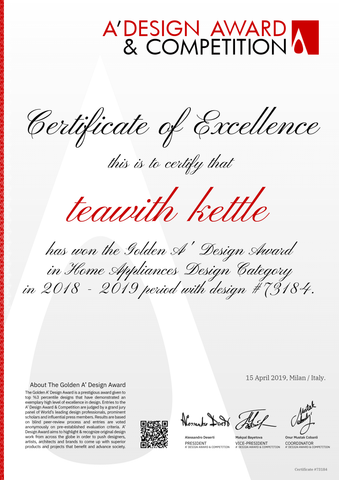 "Even non-tea drinkers will be touched and start drinking tea". ---- Statement of the Jury of Good Design Award
"The clear design of the Teawith Kettle conveys a strong sense of peace and relaxation. This well-proportioned kettle actively encourages users to prepare a cup of tea and enjoy it while reading a book. Its matte black surface is pleasing to the touch and perfectly suited for long-term use. The shapely, pleasantly high-grip handle with integrated switch is functional and ergonomically sophisticated". ---- Statement by the Jury of Reddot Award